Library Catalog and Resource Lists
Be sure to check the 1920s resource list in the RFH catalog.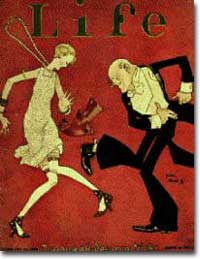 John Held Jr.'s comic art captured the style and exuberant tenor of the "Decade that Roared."
Check the library blog for activities, new books, book lists, author's websites, current research and more!
Use "phrase searching" by putting your keywords inside " "
Use advanced searching for better results.
Use "and" to narrow your search. Use "or" to broaden your search.