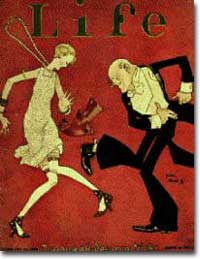 John Held Jr.'s comic art captured the style and exuberant tenor of the "Decade that Roared."
Remember to evaluate the websites that you find.
Use "phrase searching" by putting your keywords inside " "
Use advanced searching for better results.
Use "and" to narrow your search. Use "or" to broaden your search.